Blue Badge parking permits let disabled drivers and passengers park nearer to where they are going.
Working with Maidstone Borough Council's Parking Team, KCC Counter Fraud Officers spoke to 74 Blue Badge holders during the latest day of action against illegal use of the permit.
The majority of people inspected were using the badge in accordance with the scheme but enforcement action will be taken against one person who did not have the right to use it.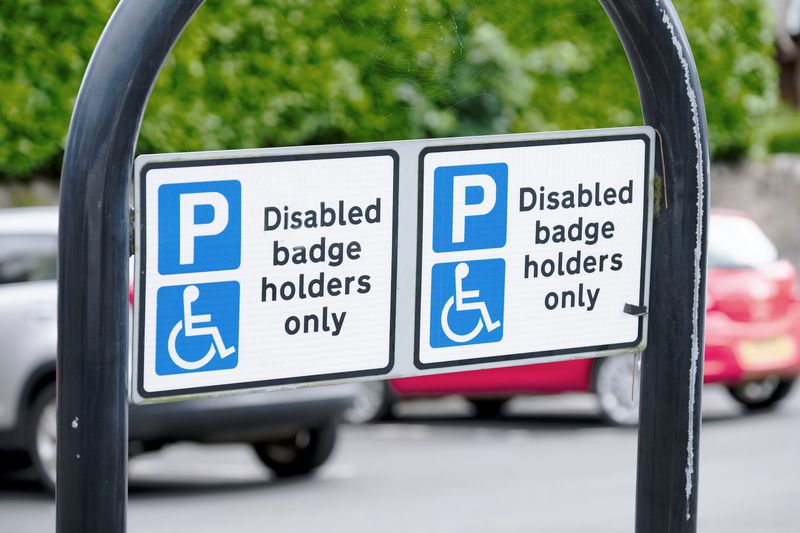 During the operation, civil enforcement officers were trained on how to inspect Blue Badges and taught about the importance of establishing if badges were being used in accordance with scheme rules.
In August 2019, the eligibility criteria for the parking permit was updated to include hidden disabilities – including Autism and Dementia, which can mean people cannot walk as part of a journey without considerable psychological distress, or risk of serious harm.
As of August 2023, Kent has a total 78,074 blue badge holders – the highest number on record.
Blue Badge holders spoken to said they welcomed KCC's clampdown.
"Anyone found abusing the scheme ...faces a significant fine and will get a criminal record"
Dan Watkins, Kent County Council's Cabinet Member for Adult Social Care and Public Health, said: "The Blue Badge scheme is there to help vulnerable people maintain independence and get to shops and other services they need.
"With the recent change in eligibility criteria, more blue badges are now used in Kent than ever before. This makes it more important that available parking spaces for badge holders are used by the people that genuinely need them.
"Anyone found abusing the scheme by using Blue Badges not belonging to them, or using deceased people's badges and stolen badges for personal gain, faces a significant fine and will get a criminal record."