Danny Welch, 39, from Chelmsford, a director of NWR Ltd and the now dissolved company Energy Innovation Company (EIC) Limited, was found guilty on three counts of fraud by false representation.
Welch was also banned from being a company director for five years and ordered to pay £7,500 costs and a victim surcharge of £170. Both companies operated by Welch had been based at Innovation House, in Ramsgate Road.
Welch was investigated by KCC Trading Standards and the National Trading Standards Tri-Regional Investigation Team after complaints were received about NWR Ltd and the now dissolved Energy Innovation Company (EIC) Ltd, two companies operated by Welch which sold green energy products.
Two charges concerned fraudulent attempts by Welch and Amandeep Bhogal, 33 from Leicester, to obtain industry accreditation to boost business and allow the company's customers to benefit from, among other things, government-backed incentive schemes for operating solar power equipment.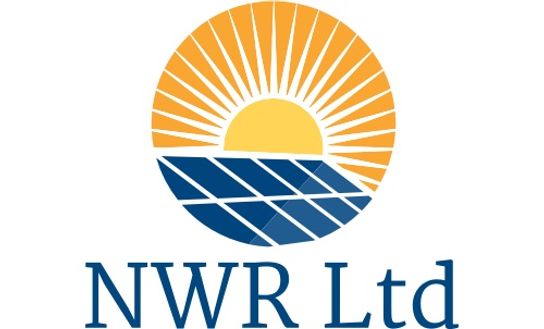 Bhogal had previously pleaded guilty to these charges and was sentenced, in October 2020, to 10 months imprisonment, suspended for 18 months. The court further banned Bhogal from being a director for five years, sentenced him to 150 hours unpaid work and awarded £1,000 costs to KCC.
The third fraud charge related to a date early in December 2017 when Welch's company NWR Ltd sold and installed a gas boiler at a vulnerable customer's house in the Norfolk area. The boiler, which cost just under £4,000 to fit, stopped working completely shortly after installation. The manufacturer, Worcester Bosch, inspected the boiler in January 2018 and condemned the installation.
NWR Ltd finally sent two unqualified staff to fix it. Neither of these employees, NWR or Daniel Welch, were Gas Safe registered and therefore not suitably accredited to install or repair gas products. The boiler continued to malfunction and the installation was again condemned by Worcester Bosch on a second inspection.
Her Honour Judge Brown in sentencing said:
"The accreditation is not of itself the cause of fraud or shoddy workmanship, but it made it easier to entice consumers and to make things happen and undermines the trust of public in accredited salesmen. Consumers need to know that they can trust accredited companies."
She described the offending as 'opportunistic' and stated that Welch 'seized any opportunity to make a profit' and said the sentence 'must reflect the seriousness of the offences'.
Clive Phillips, Operations Manager for KCC Trading Standards, said:
"It is thanks to the dedication of hardworking, professional officers that we have achieved this result."
"Even though NWR Ltd sold green energy products there was no hesitation by the director Danny Welch in taking the opportunity to defraud a vulnerable customer into having a gas boiler fitted even though nobody possessed the necessary accreditation or skills to carry out this work."
"As a result, the victim, who has since passed away, was left without hot water or heating during a particularly cold winter. Welch put profit before customer safety and this result sends a clear message that fraudulent practices, particularly where they target vulnerable members of our communities, will not be tolerated."
Trading Standards advise consumers to refuse to do business with cold callers; either at the doorstep or by telephone. If you have been a victim of Doorstep Crime free advice can be sought from Citizens Advice on 0808 223 1133.
Residents of Kent can find vetted traders on the Trading Standards Checked website.
Trish Burls, Chair of the National Trading Standards funded Tri-Region Investigation Team, said:
"We are pleased to have been able to support Kent Trading Standards with this investigation into the mis-selling of a gas boiler to a vulnerable adult and the false representations made in an attempt to gain industry accreditation in the green energy sector. This case has clearly demonstrated National Trading Standards and local Trading Standards teams are working to successfully prosecute offenders and protect consumers where suspected offending is reported, sending a clear message that fraud will not be tolerated."
About National Trading Standards
National Trading Standards delivers national and regional consumer protection enforcement. Its board is made up of senior and experienced heads of local government trading standards from around England and Wales with an independent chair. Its purpose is to protect consumers and safeguard legitimate businesses by tackling serious national and regional consumer protection issues.
The National Trading Standards Board funds the Regional Investigation Teams that target rogue trading, doorstep crime and scams, providing support across England and Wales through eight regionally based teams.
ENDs.