Kent County Council's Director of Public Health, Dr Anjan Ghosh, said: "No one wants their summer vacation ruined by illness. Being informed and prepared can help you stay healthy and have a holiday to remember for all the right reasons."
Before setting off
To help ensure the only thing you come home with are great memories check the latest foreign travel advice for your destination, including the wildfires in Greece, on gov.uk and follow UK Health Security Agency (UKHSA) guidance.
This includes:
Some countries have specific vaccine requirements so it is vital to have the necessary injections to avoid complications. For advice on vaccinations and preventative medicines, you can contact your local travel health clinic or GP surgery.
Aside from travel jabs, it is also important to make sure you and your family are up to date with vaccinations in England's routine immunisation programmes, including measles, mumps, and rubella (MMR), because these infections are more common in some countries than in the UK. Visit the NHS website to read more about the childhood vaccine schedule.
Pack enough supplies of medicines you regularly have to take to last you the length of your trip and carry a small first aid kit to see you through any minor emergencies – but make sure what's classed a common medication in the UK isn't illegal where you are going. Visit gov.uk to find out more about travelling with 'controlled drugs'.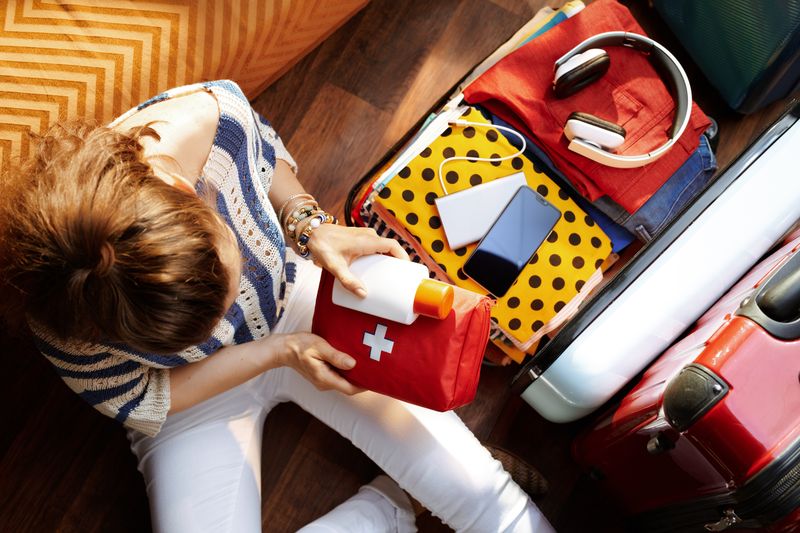 Food and drink
Throughout your break, take commonsense steps and basic hygiene rules to keep yourself well – including being mindful of what you eat and drink to avoid potentially serious foodborne illnesses, contracted by consuming contaminated food or water.
UKHSA has detected an increase in gastrointestinal infections in travellers returning from Turkey, with over 240 cases of Salmonella enteritidis identified since the start of 2023. Gastro illness can be more severe for pregnant women, adults aged 65 years and over, children aged 5 years or under and people with underlying health conditions or weakened immune systems.
To help avoid stomach bugs, ensure foods are cooked or re-heated thoroughly and perishable foods are kept cool in a fridge or freezer where possible.
Good options for travellers are:
recently prepared thoroughly-cooked food that is served piping hot
fruit that can be peeled, such as bananas and oranges, and
pasteurised dairy produce, such as yoghurts, milk and cheese.
More advice on water and food hygiene to practice on your trip can be found on the TravelHealthPro website. The NHS site also has information on looking after yourself when you have diarrhoea and vomiting and when to seek help from a healthcare professional.
Heat health
Temperatures are soaring across Europe. Drink plenty of water to help prevent dehydration and protect yourself by regularly applying sunscreen with a sun protection factor (SPF) of 15 or higher. Loose clothing, hats and sunglasses can also help shield you from sunburn or heatstroke.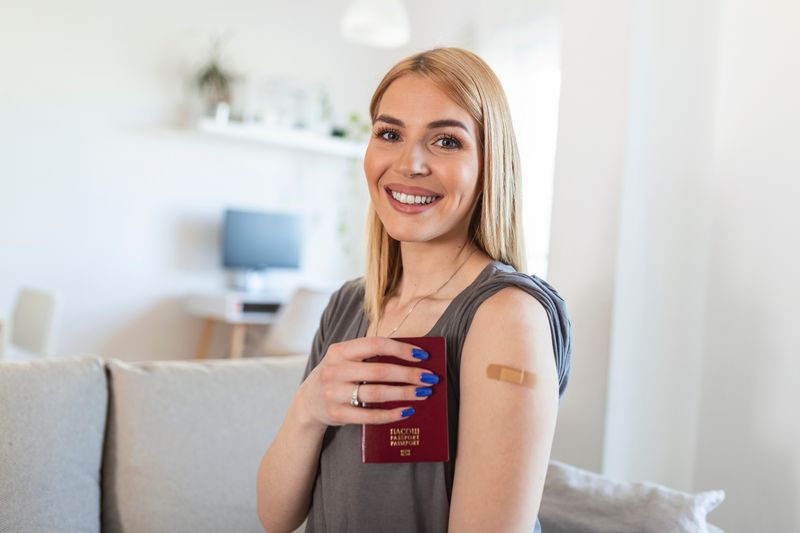 Insect bites
Mosquito bites are common in most warm countries and, while these are mostly harmless, some can spread diseases such as dengue, zika or malaria. Because of climate change, some more serious mosquito-borne infections are spreading to new areas, including popular holiday destinations in mainland Europe.
Wearing tops with long sleeves and trousers, and applying insect repellent (such as 50% DEET), can help reduce the chance of you getting an insect bite.
But do speak to a healthcare professional before you travel about anti-malaria medication if you are going somewhere where malaria is a risk. And if you visit a malaria-risk area, seek urgent medical attention if you experience fever and flu-like symptoms.
Rabies
Rabies is a serious and invariably fatal illness so if you are heading to country where there is an increased chance of contracting the disease from an infected animal you will need to get the rabies vaccination before travelling there. Visit gov.uk to read more about the rabies risk for your destination country.
Avoid contact with wild and domestic animals where possible and after an animal bite, scratch, or lick on broken skin, wash the area thoroughly with soap and water, disinfect and dress the wound and seek medical attention locally.
You may be advised to start rabies post-exposure treatment immediately – but always contact your GP on return to the UK to complete any treatment required.
Safer sex
Practicing safer sex while abroad will reduce the risk of sexually transmitted infections, or STIs, as well as infections that spread via close personal contact such as mpox.
The antibiotic-resistant Neisseria gonorrhoeae (N. gonorrhoeae) is on the rise in popular tourist destinations in the Asia-Pacific region – including countries such as China, Thailand, Cambodia and the Philippines. As this type of gonorrhoea is not easy to treat it's very important to use protection. Visit.gov.uk to read more about this STI and how to reduce the risk of infection.
If you have had condomless sex while abroad, get yourself tested for STIs before having sex with anyone else. Visit our website to receive a free home STI testing kit and find your local sexual health clinic.
Returning home
Should you feel unwell on your return to the UK, get medical attention and ensure you inform your healthcare provider that you have been travelling.
Staycations
And if you are holidaying at home, remember Kent's roads get busy in the summer. Check your route before travelling #everysinglejourney and carry food and water and any medicines you have to regularly take, in case of delays.
Should you need medical help while on the road, 999 is for emergencies only, and 111 is the number to call for advice on the best place to get treatment, depending on your symptoms.