A prominent building on Margate seafront, which has fallen into disrepair over the past decade, is now undergoing major refurbishment, thanks to KCC's No Use Empty scheme.
The listed building in Marine Gardens consists of two adjoining four-storey (plus basement) terraced buildings with two three-storey rear additions. There is also a separate single-storey rear addition extending the full depth of the site.
The owners, the Papa Adams family, consulted with the Heritage Officer at Thanet Council and worked with architects to find a way forward and present acceptable renovation plans.
Listed Planning Consent was approved by the council in February, but the projected costs were high and due to the dilapidated state of the building, traditional finance was an issue.
However, thanks to a loan of £700,000 toward the costs from the No Use Empty scheme, the work has now progressed with a likely completion date in December.
A new roof is already in place, ensuring the property is now watertight and new shop fronts with re-purposed entrances are being created.
There is separate access for the six residential apartments – two one-bedroom and four two-bedroom – which are undergoing refurbishment. In addition, there is a separate ground floor lock-up shop unit to the rear which includes the basement area beneath one of the shop-front units.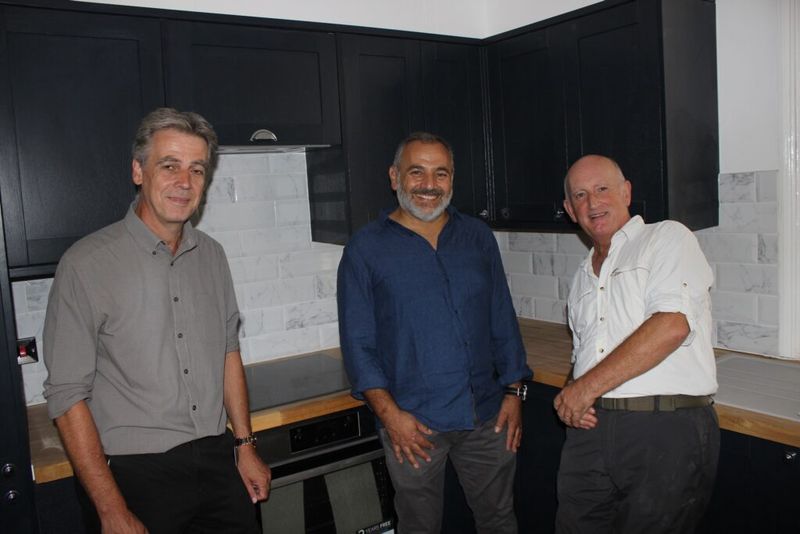 Michael Papa Adams said:
"It was a real challenge coming up with the plans that made the best use of the building and met the heritage requirements of it as a listed building. Then we had the challenge of arranging finance for the project. Traditional funding was proving unlikely, so we are grateful to the No Use Empty scheme which allowed us the funds to bring this building back into full use."
"No Use Empty is ideal for a project like this."
KCC's Cabinet Member for Economic Development, Derek Murphy said:
"No Use Empty is ideal for a project like this. To have a building such as this, in a prominent position on the seafront, in such a dilapidated state was such a waste, so I am pleased that we have been able to help bring it back into use."
"I am pleased to see that some of the original features, some dating back to the Victorian era, are being retained, and I look forward to seeing the property after the refurbishment is completed."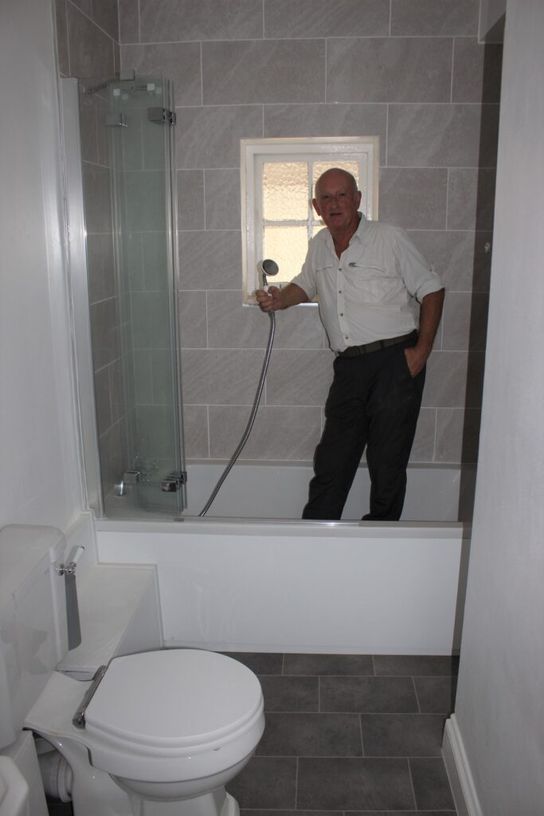 About No Use Empty
As the longest-running empty property initiative in the country, NUE retains the aim of reducing the number of empty dwellings that have been unoccupied and substantially unfurnished for over six months.
Delivered by Kent County Council, in partnership with all 12 district councils and, since last year, Medway Council, NUE provides a model which can be replicated offering financial assistance alongside advice and guidance.
Its co-ordinated approach has returned 7,613 empty homes back into use through a range of interventions including short-term secured loans to provide good quality housing.
The Loan Fund operates on a recyclable basis; as soon as loans are repaid the fund is replenished and can effectively be 'loaned' again.
ENDS.