EDF's Dungeness B power station went offline for scheduled maintenance works in 2018 but as that work progressed further engineering challenges were identified. In summer 2021 the company decided to move the station to the next stage of its life, defueling, in which all remaining nuclear fuel is removed. This process will take about five years and was started in May, after site teams completed preparatory works and secured regulatory permissions.
During his trip to Dungeness B, Andrew Bowie MP visited several parts of the plant, including the reactors, and was able to see for himself how teams are getting on with the job.
Gavin Lancaster, Station Director at Dungeness B, said: "For the past few years Dungeness B's focus has been to do everything we could to prepare ourselves for defueling this power station. Within weeks of starting our defueling operations we have been visited by the UK's first ever nuclear minister on his first ever visit to a defueling nuclear power station. I'm sure he'll have been impressed by our team's determination to deliver this job quickly, efficiently, and effectively."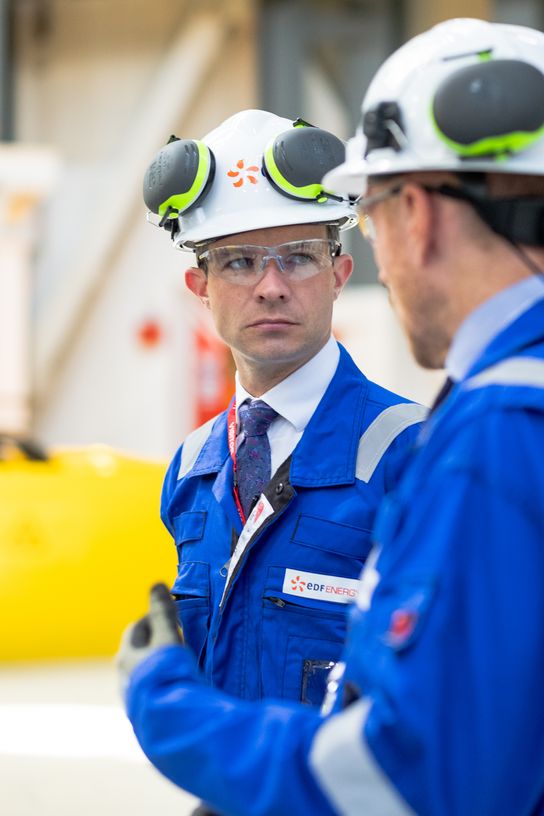 The Minister was joined by representatives from Kent County Council (KCC), Folkestone and Hythe District Council, EDF and Damian Collins MP. As well as the defueling progress, the group discussed the government's backing for the next generation of nuclear technology, which includes its support of Small Modular Reactors (SMRs). These could offer the potential for nuclear power generation in Dungeness to continue, with the reduced space required for a new breed of SMRs, meaning that Dungeness can again be considered as a future nuclear site.
"It has been a fascinating morning, and so great to see such overwhelming support for the site here at Dungeness," said Andrew Bowie MP.
"I have been really impressed by such an engaged, enthused and upbeat workforce, and an entire community that is so focused on what comes next here. This is a moment that we need to grasp. For the first time in about thirty or forty years nuclear energy is seen as a net positive. Plans for SMRs are proceeding and we will be announcing more details soon."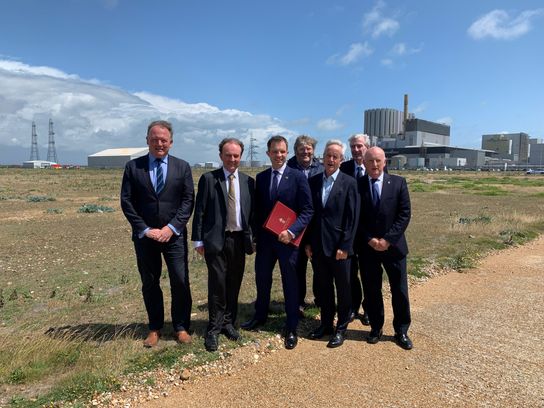 KCC Cabinet Member for Economic Development, Derek Murphy, said "Dungeness has a long and proud heritage of nuclear power generation and an impeccable track record.
"As such, KCC believes Dungeness is a perfect location for one, or more, of the new breed of SMRs and could safely produce green, low carbon energy, while also retaining high-quality jobs and skills in the area, helping to power local growth.
"We will continue to work closely with Folkestone & Hythe District Council, EDF, and Central Government, assembling evidence to support and shape the campaign for the siting of SMRs at Dungeness."
Councillor Jim Martin, leader of Folkestone & Hythe District Council said: "We will explore any new technology initiative that has the potential to ensure that a significant number of well-paid jobs are created in the Romney Marsh area which will grow the local economy and provide new career opportunities for young people".