All money raised from car parking helps fund vital work and improvements across KCC's Country Parks, giving visitors an enjoyable day out while maintaining our natural environment for generations to come. Car park income helps fund various projects across acres of woodlands, meadows and wetlands in our nine beautiful Country Parks.
These projects include:
Continuing to maintain over 20 ponds and rivers across the parks protecting natural habitats for wildlife.
Preserving and maintaining over 600 veteran and ancient trees in the parks.
Ensuring wildflower diversity at the parks for pollination.
Water vole habitat works – a recent project has had a positive impact on the number of water voles in the area. The population of water voles is under threat so this was a very positive outcome and one which will be continued.
Eighty-metre hedgerow planted at Brockhill for biodiversity. In the spring it will provide blossoms for foraging pollinators and provide a place for wildlife to have their young and rest.
A new family friendly cycle path at Shorne Woods Country Park.
Changing Places toilets installed at Brockhill, Lullingstone and Shorne Woods, giving people with complex and profound disabilities the opportunity to visit the parks.
Updated play areas for children to enjoy at the parks including an inclusive and accessible play area at Shorne with a wheelchair swing.
Extra Tramper mobility scooters allowing visitors with limited mobility the opportunity to get into nature.
From Monday 24 April, the cost of a season ticket will be £62 which gives access to all 9 of Kent Country Parks for the whole year. At £1.19 a week with a season ticket, there are plenty of free activities at the park making it an ideal low-cost day out for the family.
Across KCC's nine country parks there are walking trails suitable for all abilities, play areas for children, wooden sculptures, horse and cycling routes, accessible trails, opportunities for geocaching and orienteering and many places to enjoy a picnic in beautiful natural surroundings. Visit our website for information on the facilities at each of our parks.
Kate Boorman, KCC's Head of Country Parks and Partnerships, said:
"Kent Country Parks offer a fantastic low-cost day out for people to enjoy throughout the year, with lots of free facilities at the park.
"We have made improvements to the way our visitors can pay for their parking, giving a choice of three payment apps – RingGo, Park Buddy and PaybyPhone - and retaining the option to pay with cash and, in some parks, credit cards as well. All the money generated from parking charges goes straight back into the parks to fund vital biodiversity projects protecting our natural environment for generations to come.
"For regular visitors to the park we have our season ticket option which gives access to all nine parks for the whole year for £62, which equates to about £1.19 per week, giving great value for money."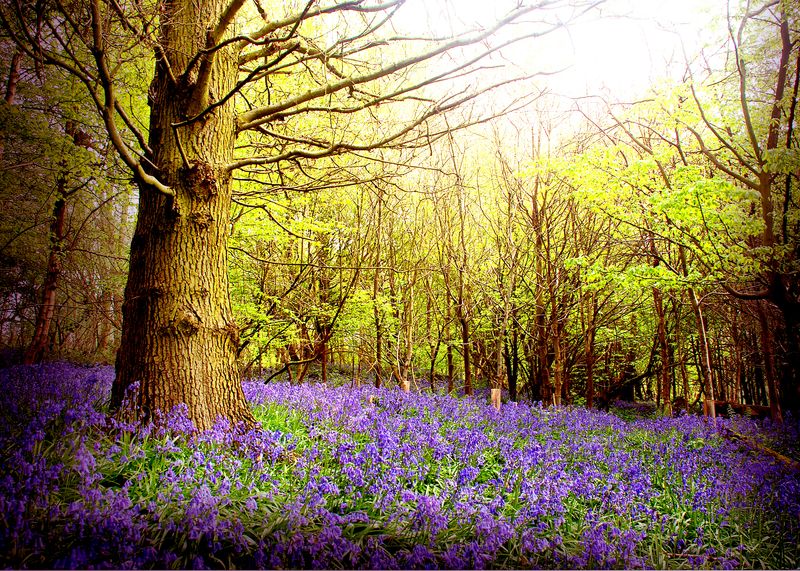 New car parking charges from 24 April
| Country Park | Weekday charge | Weekend charge (inc. Bank Holidays) | Horsebox, coaches, motorhomes, minibuses (weekday and weekend) |
| --- | --- | --- | --- |
| Brockhill | £2.50 | £3.50 | £9 |
| Grove Ferry | £2 | £3 | £9 |
| Lullingstone | £2.50 | £3.50 | £9 |
| Manor | £2 | £3 | £9 |
| Pegwell | £2 | £3 | £9 |
| Shorne | £3 | £4 | £9 |
| Teston | £2 | £3 | £9 |
| Trosley | £2.50 | £3.50 | £9 |
| White Horse Woods | £1.50 | £2 | £9 |
Other charges
Across all of our Country Parks, our rates are:
£62 for season tickets (12 months)
£15 for Blue Badge holders (12 months).
Purchase Country Park parking season tickets.
About our Country Parks
Kent County Council manages nine Country Parks across Kent::
Brockhill
Grove Ferry
Lullingstone
Manor Park
Pegwell Bay
Shorne Woods
Teston Bridge
Trosley
White Horse Wood.
The parks have achieved seven Green Flag awards in each of the past few years with an eight achieved in 2021.
All four Country Parks which entered the South and South East in Bloom Award Scheme have received a silver gilt or gold award every year, with Brockhill Country Park winning "Best Country Park" in the South East award.
The parks include some of Kent's richest natural heritage, with sites of high biodiversity value, sites within the special landscape of the Kent Downs Area of Outstanding Natural Beauty (AONB), as well as sites containing Scheduled Monuments.
Of the nine principal parks, one is part of a National Nature Reserve which alongside adjacent land contains internationally important habitat, three contain significant areas of land designated by Natural England as Sites of Special Scientific Interest (SSSIs) and three are Local Wildlife Sites.