The alert for persistent heavy downpours will be in force through Saturday, falling onto already saturated ground which will cause surface water making driving conditions difficult. There is also the possibility of localised flooding.
A number of flood alerts are in place. A flood alert means flooding is possible so be prepared.
The rain will be combined with a brisk, south-westerly wind giving gusts of between 40 and 50mph at times. This is due to ease during Saturday afternoon.
The M20 has reopened following the implementation of the Brock traffic management system to handle the backlog of EU-bound freight created by the delays to ferry services on Thursday into Friday. See the Kent Police update here: M20 reopened after adverse weather closure | Kent Police
The Kent Resilience Forum (KRF), a group of organisations and agencies that plan and prepare as a unit for emergencies affecting the people of Kent, will continue to take guidance from the Met Office.
KRF's Tactical Lead Toby Howe said: "Storm Ciaran is over but there is still a lot of water on the roads and some fallen trees, branches and leaves so allow extra time for your journey, especially as more rain is expected over the weekend.
"People are asked to remain vigilant and check before they travel as the autumn weather remains unsettled. Check your route and drive to the conditions.
"Thank you to all the crews from multiple agencies and organisations who have been working so hard this week to keep Kent safe and will do so through today and into the weekend as the clear up in Ciaran's wake continues. Thank you too to residents who heeded the warnings.
"We ask you continue to keep up to date with the latest weather forecasts, travel information and advice."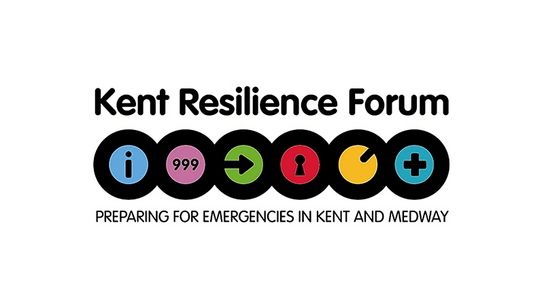 KCC has had crews out clearing roads of fallen trees and extra tankers deployed helping to clear excess surface water. Follow @KCCHighways on X (formerly Twitter). Report issues on roads including fallen trees at www.kent.gov.uk/roads-and-travel/report-a-problem or in an emergency call 03000 419191.
Environment Agency (EA) teams continue to work to keep rivers flowing and are closely monitoring the impact of further rainfall. EA is asking people to stay away from swollen rivers and piers and promenades if there are large waves and spray and not to drive through a flood. Check your flood risk and sign up for free flood warnings at https://www.gov.uk/check-if-youre-at-risk-of-flooding Follow @EnvAgencySE on X for the latest flood updates.
Met Office news and advice is available here: https://www.metoffice.gov.uk/
National Highways: For the latest on the motorway network, follow its X feed here - @HighwaysSEAST
Storm Ciaran by numbers
20 - the number of schools Storm Ciaran led to being closed in coastal areas of Kent on Thursday.
573 - emergency calls received for KCC Highways between 5pm on Wednesday and 9am today (Friday). A dedicated line for the emergency services to pass highway emergencies to KCC was setup and calls were answered by additional resources that had been pulled in.
30 - centimetres. That amount of flowing water is all it takes to sweep away your car. Don't drive through flood water.
78 - miles per hour wind speed recorded at Langdon Bay, two miles east of Dover, on Thursday.
953.3 - hPa (mb). Storm Ciaran is a record breaker. A new lowest mean sea level pressure is now in place for England and Wales, breaking the last one set in 1916.