Nationally, 63,000 new foster families need to be recruited over the next five years to replace those leaving the system, however based on the current trend fewer than 40,000 are expected to join the fostering community.
Many vulnerable children and young people in Kent urgently need safe and loving homes in their local communities so that they can stay near their schools and friendship groups and not miss out on the vital care and support they urgently need.
Matching the growing number of children in the council's care with the right foster family is becoming more difficult as numbers increase alongside a rapid decline in the number of residents becoming foster carers.
This could mean that there will not be enough suitable homes in the very near future and Kent's vulnerable children and young people could miss out on the vital care and support they need to give them the best opportunities and outcomes in life.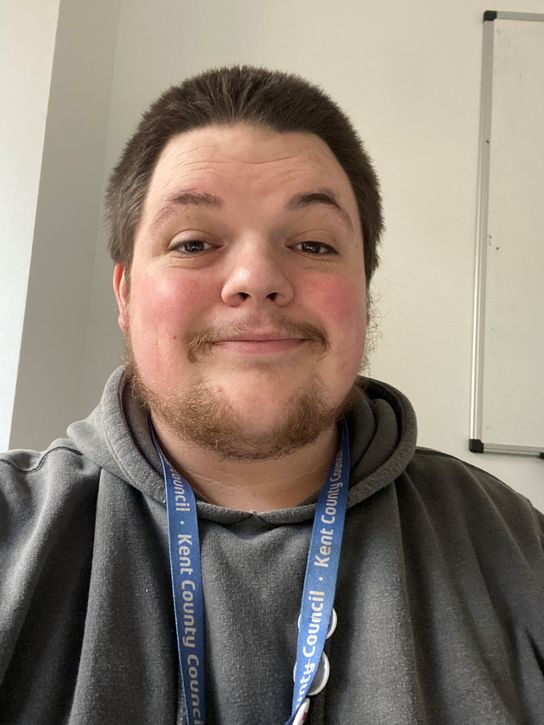 Care Leaver Robert Barton, 23, told us about his experience of living with a foster family from a young age:
"Foster carers are crucial to children and young people in care. Growing up in the care system myself, I was fortunate to have had two sets of foster carers who enabled my younger brother and I to stay together and close to the people and places that we were familiar with. Being in care allowed us to feel safe, have a stable home and form good relationships with our foster carers.
"Growing up within a fostering family provided my brother and I with an extended ready-made family providing care not just up to our 18th birthdays but beyond.
"They have always advocated for me and ensured the best outcomes were achieved. They supported me throughout my education, making sure I understood the importance of working hard, which allowed me to achieve good grades. As foster carers, they created significant and lasting change to our lives and for that I am forever grateful!
"I am now working within the Participation Team for Virtual School Kent. We primarily work with young people with care experience and young adults who have lived through the system, like me. It's a chance for them to get their voice heard and ensure that their views are considered which is incredibly important."
Kent Fostering need families from all communities in Kent regardless of ethnicity, sexual orientation, disability, age or marital status.
Caroline Smith, Assistant Director for Corporate Parenting said: "Kent urgently needs more foster carers. As the number of vulnerable children and Young People coming into the care of KCC sadly continues to rise, it is extremely concerning that we may soon struggle to find safe and loving homes for them.
"We recognise that looking after traumatised children can be complex and challenging, especially during difficult economic conditions but fostering with KCC is an immensely fulfilling role with an excellent reward package including 24-hour support, financial benefits, local training, career progression and holiday entitlement.
"The Kent Fostering team are always available to support our foster carers every step of the way from initial expressions of interest onwards.
"We highly value and hugely appreciate the dedication and importance of our foster carers in Kent and are extremely proud of their positive contribution to the lives and futures of our children and young people.
"If you're considering a return to fostering or a new career with high levels of job satisfaction, please contact our friendly and helpful Kent Fostering team who will be happy to answer your questions and offer advice."
No specific qualifications are needed to become a foster carer but it is helpful to already have experience with children or caring for people.
To foster with KCC Kent Fostering you need to:
Be a full-time resident in the UK or have leave to remain.
To be able to give the time to care for a child or young person, often on a full-time basis.
If you are interested in finding out more about Kent Fostering, an informal chat or attending one of our information events visit kentfostering.co.uk or call us on 03000 42 00 02 to find out more.
www.facebook.com/kentfostering
#KentFostering